Wrestler name: Jimmy Clerk
Nickname: The True Physical Force
Face/Heel/Tweener: Tweener, leaning more towards face
Height: 6'1''
Weight: 198 lbs
Appearance: Messy hair and a long beard. Looks concentrated and calm almost always.
General attitude: Calm, analytical.
Outfit: Wears a replica of a 19th century suit. In ring he uses a simple wrestling outfit.
Description:
Walter Nevanlinna, of Finnish descent, as indicated by his surname, was a gifted theoretical physics student. He financed his studies as a part-time wrestler. His first true passion, however, were Maxwell's equations. This lead him to choose the stage name Jimmy Clerk in honour of James Clerk Maxwell. He also chose his appearence as a wrestler to mimic James Maxwell's appearence. He did not, however, limit his studies to electromagnetism or other parts of James Maxwell's work, but was interested in practically every field of physics - in particular quantum mechanics and general relativity.
Then one day he quit his promising career as a physicist. The notebook full of calculatios that he left in his room at the university, ended with "OMG!" - perhaps a modern day version of "Eureka!". No one knows what he had found out nor understands the math. And he does not give any answers regarding that subject. He changed his name officially to Jimmy Clerk and started a full-time wrestling career.
This career change first aroused some interest, but he has been quickly forgotten in the academic world and is merely an anecdotal character there. Some speculate that he still continues his work, but taking too many hits in the head inside the ring might have it's toll on his intelligence eventually...
Picture: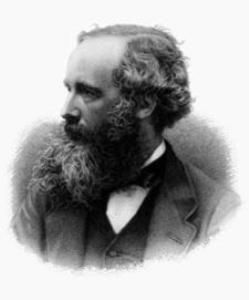 Titantron video:
A bit late, but here they are:

Finishers:

Black Hole Piledriver: A jumping piledriver. Required position bent down.
Occam's Razor: Kick to the head. Required position groggy.

Trademarks:

Galileo Knee-drop: Modified Knee Stomp.
Angular Momentum Kick: Modified Mule Kick.
Lesson In Gravity: Modified Samoan Drop.
this is definently one of the most original characters i've ever seen



Posts

: 166


Join date

: 2009-07-11



Changed two trademarks:

Lesson In Gravity is now modified Reverse Powerslam

and

Galileo Facebuster is modified Two-Handed Facebuster
Update: Lesson In Gravity is now gone and is replaced by

Neutron Star Piledriver - Modified Piledriver

(Changed the same trademark twice in quite a short time, but that slot is now finished, so I won't lose any more executions on that one...)

---
Permissions in this forum:
You
cannot
reply to topics in this forum